8Dec2008
Filed under:
Idea Mapping Workshops
Author: Jamie Nast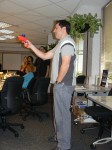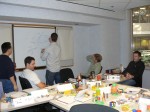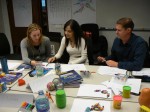 Here are a few more photos from OTPP. The first two show the newly invented game called "Nerf Gun Baseball". Nerf disks are shot from the toy gun and the hitter attempts to swat them with one of the sticks from the set of devil's sticks. Although a difficult challenge, there was some success!
Bookmark us!
Copy HTML:
If you like this then please subscribe to the
RSS Feed
.