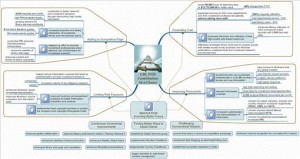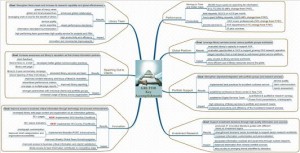 On January 13, 2009 I linked to a post that Larisa Brigevich shared regarding quantifying the value and impact of a service organization. She talked about how marketing is a combination of art and science. Larisa is the Director of the Global Research Library at Franklin Templeton and a Certified Idea Mapping Instructor.
Today's post links to Part 2 of Larisa's continued thoughts on measuring the impact of Franklin Templeton's professional  library and information service on investment research and portfolio groups in their organization through the library usage statistics. This kind of marketing is critical to any business and industry during these difficult economic times.
She created these two idea maps (using MindManager) to conceptualize the key strategic areas where the library has an impact. Check out her blog for the full story that can transfer to your business as well.
Bookmark us!
Copy HTML:
If you like this then please subscribe to the
RSS Feed
.