9Mar2009
Filed under:
Name Tent Activity
Author: Jamie Nast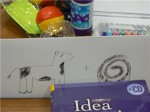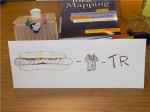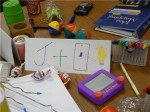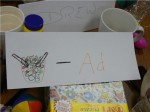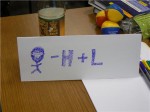 In June of 2008 I paid my first visit to Larimer County Government in Fort Collins, CO. There were 24 people in the 2-day workshop. I've posted photos, successes, and examples from that workshop previously if you want to search on "Larimer County".
February 2009 the top leadership went through the 2-day workshop followed by a third day of advanced learning and leadership. On that third day the 24 from the 2008 class were invited to join us. More on that in a different post. There is so much to share about the success of the individuals from these three days that it will take several days. Today is just a fun introduction of some of the participants. If you've been to this blog before you know that above are the names of seven participants for you to have some fun guessing their names.
For the purpose behind this activity see this previous posting. For more name tent guessing click here or to find many others just search on "name tent" in this blog.
Bookmark us!
Copy HTML:
If you like this then please subscribe to the
RSS Feed
.