I've been reporting on an unusual workshop I taught in February for the Larimer county Government in Fort Collins, CO.  Up to this point I've shared the results of the normal 2-day Idea Mapping Workshop. Today I'll get to the 3rd day of advanced training, leadership, and planning for Larimer's "Idea Mapping Creativity Group."
On Day 3 the people from Larimer who took the 2-day Idea Mapping Workshop in June of 2008 joined the February class for a final day of fun and learning.  We discussed leadership trends, put the participants through some leadership role plays, reviewed Daniel Pink's "A Whole New Mind" and how that applied to their organization. They also did a group idea map around their desire to create an "Idea Mapping Creativity Group".  The purpose of this group is "To be the mentor for and development of, and grow the use of Idea Mapping in Larimer County Government and its partners."
The steps in creating this map were:
Each person created their own idea map and brainstormed on what this group would look like.
Teams of 4 merged their ideas onto flip chart-sized idea maps.  Those were posted around the room.
Then Dave Hill projected MindManager onto a screen where all could see. We began the process of merging all of the flip charts into one large idea map. We finally landed on some of the main branches.
A team of three (Daniel Pace, Dave Hill, and Drew Davis) then did a final merge post-course. Attached you will see the results. If anyone wants a copy of this, just email me or comment on this posting.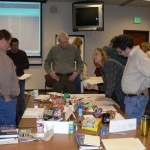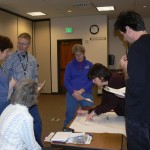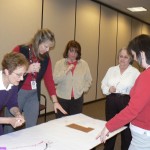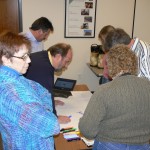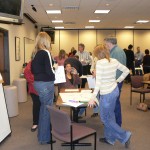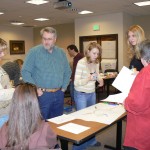 This is the third organization in the US to have an official Idea Mapping network. The first was organized by a large automotive company in southeastern Michigan. They call themselves IMUG (Idea Mapping Users Group) and they meet quarterly and also conference in their European teams. The second was organized by Boeing and they call themselves MMIG (Mind Mapping Interest Group).
For previous postings on Larimer County see:
Bookmark us!
Copy HTML:
If you like this then please subscribe to the
RSS Feed
.