11Jun2009
Filed under:
Idea Mapping Example
Author: Jamie Nast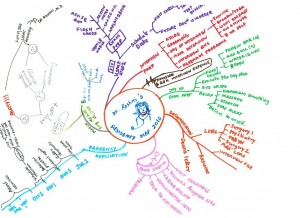 Meet Ashay Gharat.  He is a process expert and helps organizations become more successful by increasing revenue and reducing cost through effective program and service delivery management.  He focuses on leading organizational change by defining the road map for change and actually following through the execution.   Currently he services pharma clients including Novartis Pharmaceuticals. He is part of the management team at Elangeni Consulting.
His wife (Dr. Rashmi) is working towards her medical residency.  We all know this is a challenging process. Ashay created this idea map for his wife. This is their plan on how they are going to accomplish this enduring challenge. It's called Dr. Rashmi's Residency map. This map entails a very detailed description of what needs to be done. Rashmi has her last step 2 medical licensing exam that she needs to take before she can join the residency program. It is a 9 hour test with only 1 hour of break time. This is not only a test of application of what you have learned, but also an endurance test to see how you can perform and give right medical judgment under pressure situations.
In his own words Ashay states, "I do a day map every morning and it has helped me become more effective, and I can already see the results with the number of things I get done. It is amazing!"
There are several things I really enjoy about this idea map.
First it solves a real concern.
It breaks the mind mapping laws and truly becomes an idea map that fits his unique purpose. (I've discussed this issue on my newest Squidoo Lens.)
The time line in the map is creative and clever.
I like the stethoscope around Dr. Rashmi's neck in the central image.
I love the fact that the celebration is included!
Ashay – thank you for sharing, and best of luck to you both.
If you like to see lots of Idea Mapping examples in thumbnail format (then you can click on the ones that interest you), I recommend that you visit the
Idea Mapping Gallery
of my Idea Mapping Squidoo Lens. I copied the first two rows out of 20 just to give you a sample.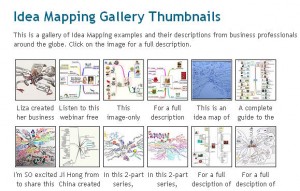 Bookmark us!
Copy HTML:
If you like this then please subscribe to the
RSS Feed
.