30Jun2009
Filed under:
Idea Mapping Workshops
,
Portrait Drawings
Author: Jamie Nast
On June 5, 2009 I began to share about a recent workshop I taught at CPPIB in Toronto. Part two was posted on June 26, 2009, and today is part three.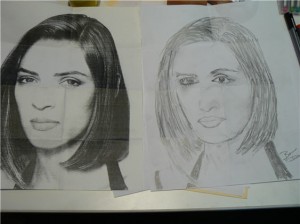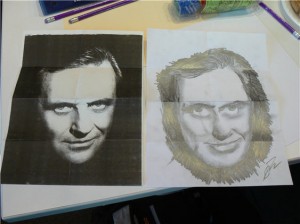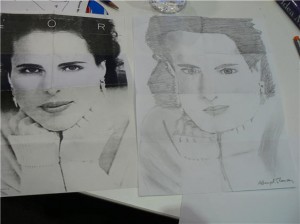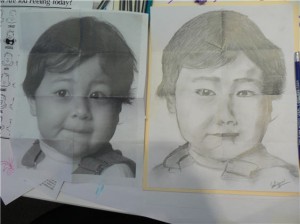 As part of the Idea Mapping Workshop, participants are taught skills they don't think they perform so that they have to come face-to-face with their disbelief. I use a learning model to then help them break tasks into manageable pieces.  To learn more about the purpose of this activity see the first portrait drawing that went up on this blog in June 2007.
These drawings are among some of those who were able to finish within the 40-minute timeframe. Some of the instruction comes from the work of Betty Edwards. Daniel Pink, author of "A Whole New Mind", took the week-long Betty Edwards class (Drawing on the Right Side of the Brain) and he talks about that experience in his book.
To see more portraits from workshop held for other organizations (like Boeing, Mayo Clinic, Larimer County Government, OTPP, etc.) search for the word "Portrait" within this blog.
Bookmark us!
Copy HTML:
If you like this then please subscribe to the
RSS Feed
.