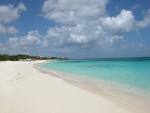 A new group of mind mappers and idea mappers are in the middle of their second day of this exciting workshop taught in Palm Beach, Florida by Jamie Nast. I will post follow-up stories and photos after the workshop.
The first 2010 public Idea Mapping Workshop will be held in Vancouver, B.C.  January 19-20, 2010. Register today!
Remember: If you are a project manager and have either considered taking the PMP exam, are in the process of studying for it, have passed the exam, or gave up on the whole process — this is your chance to share your experience in this survey which takes less than 10 minutes. As a "thank you" please enter the drawing for free Amazon gift cards or an autographed copy of Idea Mapping by Jamie Nast. Full story here.
Bookmark us!
Copy HTML:
If you like this then please subscribe to the
RSS Feed
.