Abu Dhabi Oil Refining Company (TAKREER) was established in 1999 to take over the responsibilities of refining operations from Abu Dhabi National Oil Company (ADNOC).
Forward Training and Consulting, LLC (the Middle East Idea Mapping team headquartered in Amman, Jordan) was responsible for negotiating this 2-day Idea Mapping Course and we will be working on this project together. This class will be held September 22-23, 2010 and is closed to the public.
Other oil companies in the Middle East (including Aramco – the largest oil company in the world) have begun requesting Idea Mapping and Memory workshops. I'm so excited to bring this unique learning to the Middle East!
If you want to attend a public Idea Mapping Workshop you can join us Oct 10-11, 2010 in Amman, Jordan for our third 2010 workshop. Register here. Enjoy a 3-minute YouTube video from the first workshop in Jordan Feb 2010.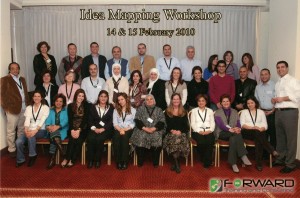 Bookmark us!
Copy HTML:
If you like this then please subscribe to the
RSS Feed
.