10Sep2010
Filed under:
Idea Mapping Workshops
Author: Jamie Nast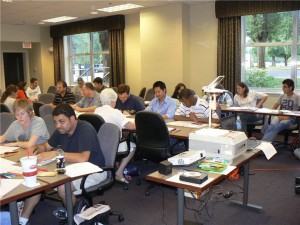 This annual workshop tradition at Middle Tennessee State University was initiated 8 years ago by forward-thinking Dr. Carol Ann Baily who is the Director of MTSU's Off-Campus Student Services.  On September 16, 2010 I will teach two 3-hour sessions on Idea Mapping. In years past we have had standing room only, so register today if you are an MTSU student! Don't miss the learning opportunity with Jamie Nast — author of Idea Mapping.
This was posted on the student Pipeline:
"Idea Mapping — a great study technique to improve your grades, prepare for tests, organize your research for writing papers! Free! for MTSU Students — a $300 value made possible for you by the sponsorship of Pinnacle Honor Society, Older Wiser Learners, the June Anderson Center for Women and Nontraditional Students and you SGA Student Activity Fee Funds. Take advantage of this free study skills seminar. ONLY offered once each fall — next Thursday, Sept. 16! Two session to choose from: 1-4 p.m or 5-8 p.m. Select whichever session you can attend. Both sessions offered in JUB 100.
Make your reservation for a spot at your selected session by calling 615-898-5989 right away!"
I look forward to seeing you all next week!
Bookmark us!
Copy HTML:
If you like this then please subscribe to the
RSS Feed
.