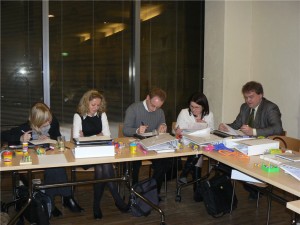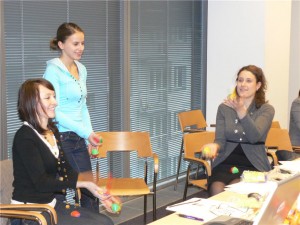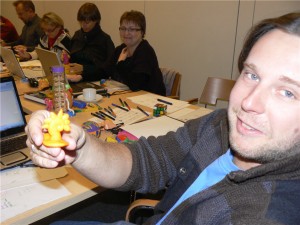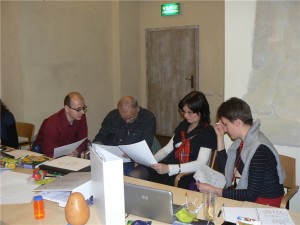 This is the third year in a row that I was invited to come to Warsaw by Dr. Karol Olejniczak who is an Assistant Professor at the  University of Warsaw. He runs a program called EUROREG — an Academy of Evaluation which is financed and sponsored by Polish Ministry of Regional Development and the European Union. The Idea Mapping Workshop and MindManager training is the kick-off event for this program which will run into June of 2011.
The first and last photos were taken during a group activity. The second photo features participants practicing their juggling skills (click here to learn the purpose of this activity), and the third photo is of one of the participants showing off his colleague's Play-Doh creations. The first set of photos from this event can be found in the November 29, 2010 posting.
Bookmark us!
Copy HTML:
If you like this then please subscribe to the
RSS Feed
.