2010 felt like two years of learning and experiences jammed into a single year. Since January 2011 is already behind us, I thought I'd take a minute to look back. Here are some highlights as the year progressed:
1. My first trip to Amman, Jordan and the debut of the Idea Mapping Workshop – Without a doubt this was the best class and best group of learners in my 19 years of teaching this class. Thank you Forward Training team!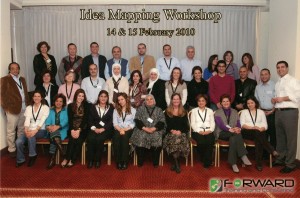 This class was held in February and we did a second one in May. You can read previous posts about this event and view this short 3-minute YouTube video featuring some of those participants across a wide variety of professions.
2. Played Miss Hannigan in "Annie" musical. This was a personal highlight for 2010.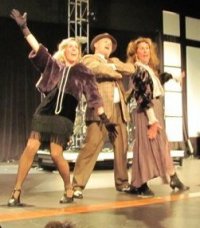 The show was produced by Oak Pointe Church as a community outreach and raised over $14,000 to dig two wells for a city in Zambia. One for the orphanage (therefore the tie to "Annie") and the other for the town.  The show entertained 3,300+ people over the course of a weekend.
3. I had my first surgery. After an ultrasound two biopsies I am now minus 85% of my left thyroid.
4. My husband Kevin has been in the financial industry for over 16 years. This year he passed his Series 66 exam which allows him to officially be called a Financial Planner (lots of reps call themselves that illegally). He changed his business model, and had a new website and blog designed. The blog is filled with very interesting short articles providing tips on all areas impacting finances.
5. My first trip to Abu Dhabi and the debut of the Idea Mapping Workshop.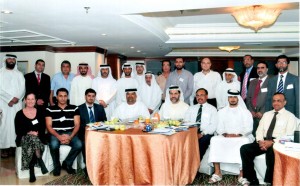 This workshop was held for Takreer (previously called Abu Dhabi Oil Company). This was another amazing cultural learning experience. We've now been asked to be a regular part of their curriculum offerings for their next fiscal year which begins April 2011. I look forward to returning to this part of the country.
6. We celebrated out 20th wedding anniversary! It's hard to believe that 20 years have gone by so quickly.
7. I headed back to Poland to teach for the 3rd year in a row for EUROREG. Parogies for Thanksgiving dinner! Even the executives in Warsaw aren't afraid to have some fun! Another delightful group of people I had the pleasure to train.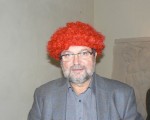 8. Happy 50th birthday to me! A special dinner at one of our favorite retaurants.
9. We continued my birthday celebration in Palm Beach, FL spending time with goods friends. Vanda & Bob hosted a lovely party for me and we had 4 days to play and relax with them. Many thanks to all who were able to join us!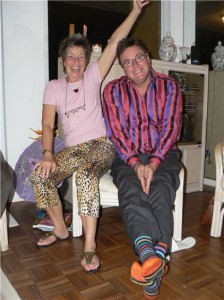 10. We shared a wonderful quiet Christmas Day at home reflecting on the blessings of the year.
Bookmark us!
Copy HTML:
If you like this then please subscribe to the
RSS Feed
.