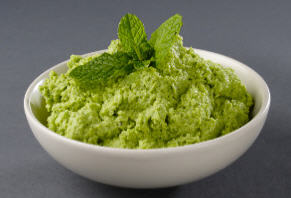 Tom Crawford is the Founder, Designer, Developer, and Head Cook at VizChef. He was previously the CEO of VizThink – a community of professionals using pictures to help solve problems, think about complex issues, and communicate more effectively. I met Tom when he invited me to be a presenter at the first VizThink Conference in 2008 in San Francisco, CA.
Tom recently developed a cooking app for the iPad, iPhone, and iPod Touch which you can get from the iTunes Store via previous links. The entire recipe is shown in beautiful, full-color photographs. You will see every finished dish, ingredient, piece of equipment, and most importantly every single step necessary to create the dish.
Above you will see an image of Tom's recipe for Edamame Spread. Find 60 additional recipes in the iTunes App. For more information go to VizChef.
Bookmark us!
Copy HTML:
If you like this then please subscribe to the
RSS Feed
.