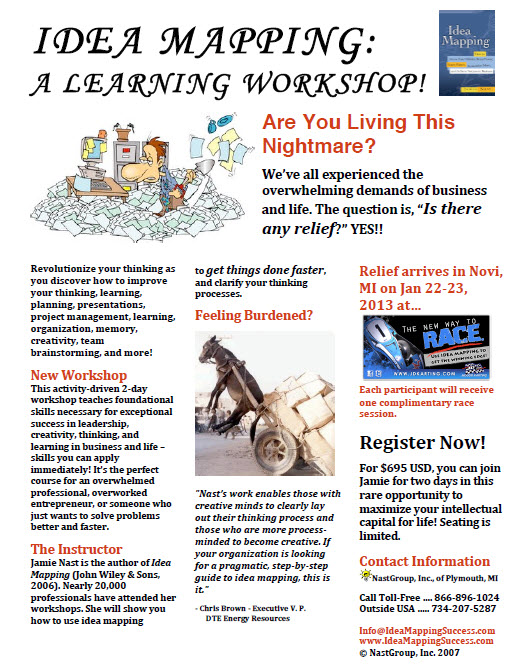 JD Racing Indoor Karting hopes to be opening their doors to the public in November 2012 (pending the arrival of the top-of-the-line racing karts which are coming from France). JD Racing will also be hosting Corporate/Private Events and parties with capacity of up to 561 people across 5 spacious rooms.
One of the main themes of the Idea Mapping Workshop is about learning new skills. So in January the first public Idea Mapping Workshop for 2013 will be held at JD racing and each participant will have a try at racing with one complimentary session. Registration for this workshop is now open.
If you are interested in booking an event or party at JD racing, contact Mark Dick directly at 248-719-0212 or at markd@jdkarting.com. They offer food & beverage (including alcohol) catering services through partnerships with outside sources including if the client has a licensed caterer that they prefer to work with. Checkout their Facebook page, join a league or register now and get your first race for free ($18 value).
Join me for two days of learning, fun and Idea Mapping!
Bookmark us!
Copy HTML:
If you like this then please subscribe to the
RSS Feed
.