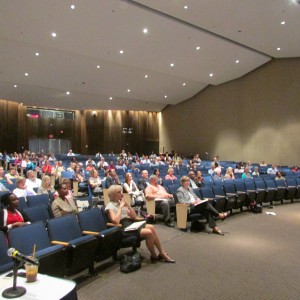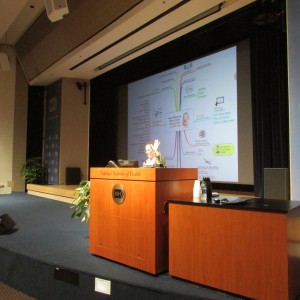 Last week 392 NIH employees attended my Idea Mapping Workshop for their quarterly DDM Seminar Series. CFO and Deputy Director for Management (Colleen Barros) introduced me once again. I previously taught another part of her organization in October of 2012. It was an honor to be invited back a second time and to be counted among other well-known names like Daniel Pink (just to name one of my favorites).
132 attended the live session in the auditorium and an additional 260 participated via video-cast.
In the afternoon I had the opportunity to speak with a smaller subset of this group for a time of Q & A. Each person in attendance committed to using Idea Mapping for a specific application of their choice.
On July 22 we are going to have a Yam Jam to follow-up with these 392 folks to see how they have used idea mapping in the last 4 weeks. Will share some of those non-proprietary examples on this blog.
Bookmark us!
Copy HTML:
If you like this then please subscribe to the
RSS Feed
.