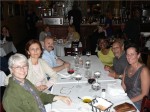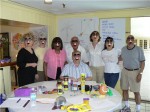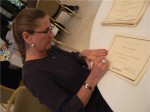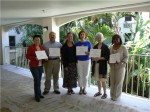 This course teaches foundational skills necessary for exceptional success in leadership, creativity, thinking, and learning in business and life. This workshop focuses on building your skills in these areas so that you can apply them immediately to your profession and life.
This is NOT a lecture-driven, PowerPoint, theory-filled, boring training class!
It is an exciting, activity-driven, skill-building, multi-sensory adventure in learning to use your brain more effectively and efficiently! You will experience significant improvement while learning skills that most adults believe to be difficult, if not impossible. Two of those skills are not discussed in the content of this abstract so that they are a surprise for you during the course! You will truly amaze yourself.
Creating idea maps is one of the central components of this workshop. This tool is based on Jamie Nast's book titled Idea Mapping: How to Access Your Hidden Brain Power, Learn Faster, Remember More, and Achieve Success in Business
(John Wiley & Sons 2006). Other topics covered include creativity, memory, and a model for learning. This learning model is then applied to learning all of the other skills offered in this course. You will also be introduced to Mindjet's MindManager software.
These two days are just the beginning of a learning journe that can continue for a lifetime! Get ready to revolutionize your thinking during this mind-expanding workshop!
Idea Mapping - A Learning Workshop
Certification Process
Welcome to the Idea Mapping certification process!  Your journey will be both challenging and rewarding.  You are embarking on a quest to be part of an exclusive team of high-quality facilitators dedicated to bringing Idea Maps and greater learning to individuals and businesses around the world.
Prerequisite: Attend the two-day Idea Mapping Workshop.  This pre-requisite needs to be completed prior to your enrollment in the actual certification course.  This allows you time to internalize the concepts and to practice and apply the techniques taught during these two days.  Click hereto see a schedule of upcoming two-day workshops.
Caution: Your enrolment in this process is a large commitment and is not for everyone.  I'm sure that you have heard of accreditation programs that certify anyone who has a pulse as long as they pay the fee!  This process is not like that.  Certified Idea Mapping Instructors (CIMI's) are well-trained, highly-qualified professionals who can facilitate an amazing learning experience for a variety of audiences.
To discuss possible qualification and receive details about this certification process, send an email to info@ideamappingsuccess.com or call 1-866-896-1024 toll free within the USA or 1-734-207-5287.