5Feb2008
Filed under:
Idea Mapping Example
,
Mind Mapping Examples
Author: Jamie Nast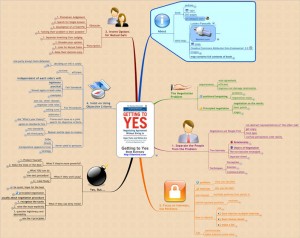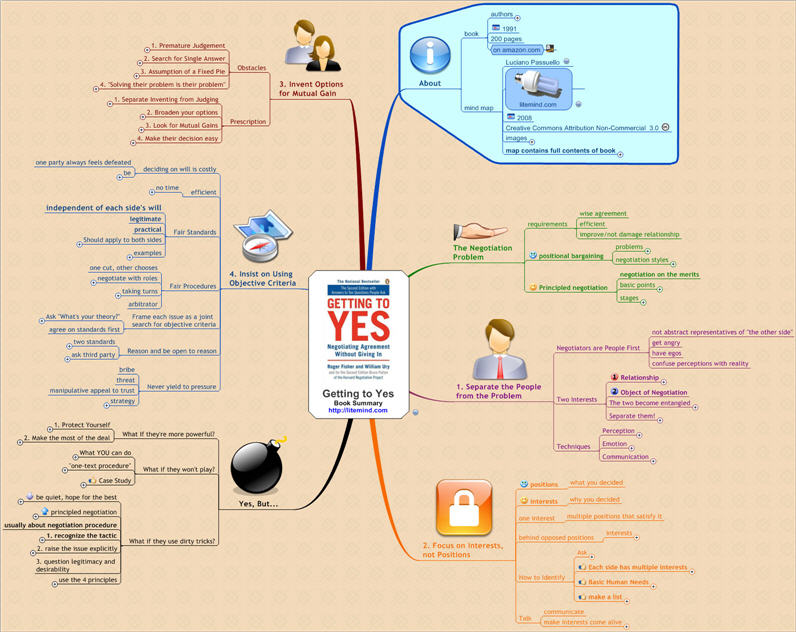 Luciano Passuello has created an idea map of the book Getting to Yes by Roger Fisher, William Ury, and Bruce Patton. This is Luciano's 4th contribution to this blog. You can see a clearer pdf version of this map on my website. If you click on any column it will sort alphabetically and you can then search by author or title.
To see his idea map of the book The Now Habit see the December 21, 2007 posting. For One Small Step Can Change Your Life see the December 11, 2007 posting, and for the book Never Eat Alone see the November 19, 2007 posting.
Bookmark us!
Copy HTML:
If you like this then please subscribe to the
RSS Feed
.