This is the third and final posting updating you on the Idea Mapping Workshop I taught in June for the Larimer County Government in Ft. Collins, CO. This first photo shows Dan's idea map summarizing an overview of Stephen Covey's 7 Habits. (I've shared 6 previous maps on this same topic — all different. If you want to see any of those, search on "Covey".)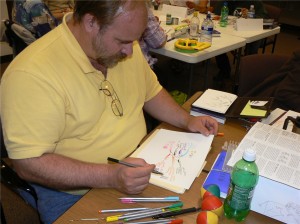 Bubble gum helps Dave recapture the child-like fascination for learning!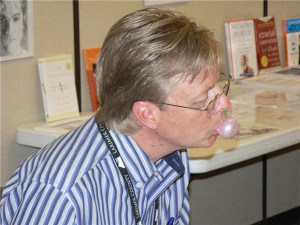 Finally a big thanks to Mark Pfaffinger for being a fabulous leader. He was the driving factor behind bringing this learning to Ft. Collins.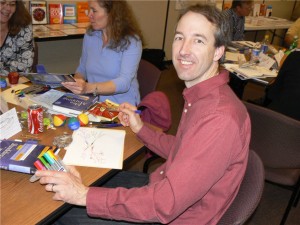 Bookmark us!
Copy HTML:
If you like this then please subscribe to the
RSS Feed
.