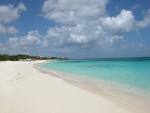 We are now taking enrollments for the May 18-19, 2009 Idea Mapping Workshop which is open to the public. In addition to the exciting learning experience, the venue is two short blocks from the beach, across from the grocery store, and surrounded by restaurants. Each guest room is equipped with a kitchenette and studios are reasonably priced at $65 per night plus tax.
Participants will receive an unusual treat with this particular course. Vanda North (founder & former CEO of the Buzan Centres) will be in town, and a number of previously certified instructors including Larisa Brigevich (Director of the Global Library at Franklin Templeton), Kaizad Irani (Director of Landscape Architecture Department at Parkland College), Dave Gunby, Joe Kovach, Paul Williams, and maybe others. The last special guest is Michael Deutch from Mindjet! It's shaping up to be quite a cast of characters.
Registration is required in advance. Join the fun!
Bookmark us!
Copy HTML:
If you like this then please subscribe to the
RSS Feed
.