27Feb2010
Filed under:
Idea Mapping Workshops
Author: Jamie Nast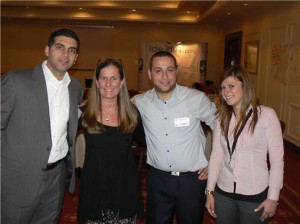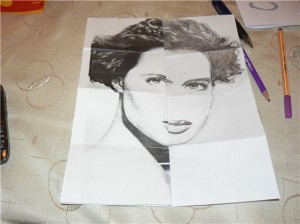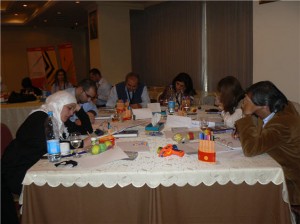 On February 16, 2010 I shared the first posting and February 25, 2010 the second posting about the first group of professionals to attend the Idea Mapping Workshop in the Middle East. This event was held in Amman, Jordan and organized by Forward Training and Consulting LLC. Here are a few more photos from the training.
First photo: Meet the Forward Training Team (Safa, Myself, Suhail, and Marianna).
Second photo: Participants share their Idea Maps with a partner after each activity.
Third photo: One of the participants' portrait drawings from an activity they do in the workshop. You can see that the right half of the portrait has been completed. The left half is the original photocopy.
Fourth photo: Working on one of their Idea Mapping activities.
Final photo: Just being silly and enjoying the toys we bring to the training. Gayana is an outstanding teacher and Ala'a owns Elixir Day Spa.
The workshop was so successful that we have already scheduled the next training for May 9-10, 2010 in Amman. You can see all the details here by clicking on the Idea Mapping tab.  If you want to register now you can call +(962-6) 4611277 or send an email to Idea@FWDTC.com. We are limited to 42 seats.
Bookmark us!
Copy HTML:
If you like this then please subscribe to the
RSS Feed
.