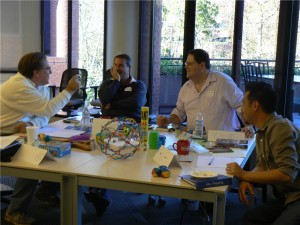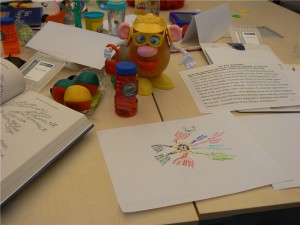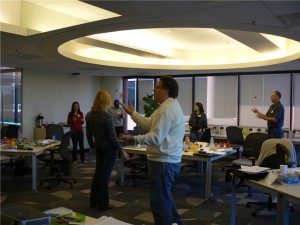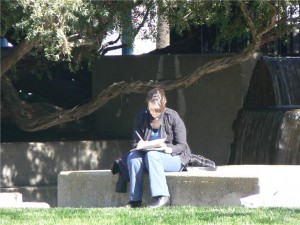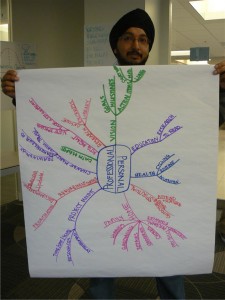 We had a terrific experience during this week's Idea Mapping Workshop held at the Mindjet offices in San Francisco! Here is the first round of photos for you to enjoy.
The top photo features Ray Sheffield from Sheffield Estate Planning, Brett Robblee from Raytheon, Tim Cox from Wells Fargo and Wayne Chan from Mindjet.  Next is an Idea Map from one of the first activities.
The third photo is from the juggling activity and the fourth is Michael Deutch clowning around. Number five is Laurel Martinez from Blue Shield CA during the personal vision/mission activity. The weather was beautiful, so some took advantage of the outdoors during this time of contemplation.
The last shot is of Prabhjot (Jolly) Saini. This was an idea map that his group created of all the personal and professional uses they are going to implement for Idea Mapping. A great time was had by all. More photos to come in following posts.
Bookmark us!
Copy HTML:
If you like this then please subscribe to the
RSS Feed
.