25Jan2011
Filed under:
Idea Mapping Workshops
,
mind mapping workshops
Author: Jamie Nast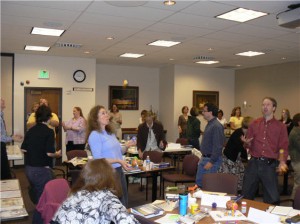 A new year is going to bring new experiences and friends. I'm already filled with excitement to see what this year will bring. Most of the Idea Mapping Workshops are taught for large organizations like Boeing, Ford, Mayo Clinic, etc., but this year I'm trying to respond to your requests to offer Idea Mapping in a wider number of cities across the US and Canada. So here is this year's line-up:
Feb 23-24 – Livonia, Michigan
Apr 11-12 – Palm Beach, Florida
June 21-22 – Toronto, Canada
Aug 9-10 – San Diego, California
Sept 12-13 – Las Vegas, Nevada
Oct 11-12 – Vancouver, Canada
Dec 5-6 – Palm Beach, Florida
Hopefully this offers a little better variety than in past years. If you would like to see Idea Mapping come to your city, please contact me at 734-207-5287 and we can discuss the possibility.
Reach the Course Abstract if you want to find out more details about the course or register for one of these events. I look forward to meeting you!
Bookmark us!
Copy HTML:
If you like this then please subscribe to the
RSS Feed
.