18Nov2011
Filed under:
Idea Mapping Workshops
Author: Jamie Nast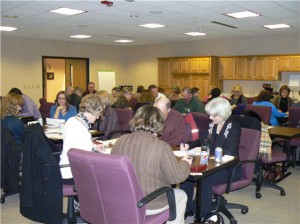 On November 16th it was my pleasure to introduce Idea Mapping to 32 members of the Northeast Wisconsin Chapter of IIBA (International Institute of Business Analysis). Many thanks to Tammy Miller who brought me in to teach this session. Tammy listened to the Idea Mapping Webinar I did in May for the entire  IIBA community headquartered out of Toronto and thought it would be a great tool to introduce to their chapter members.
Now we'll see how they are able to apply their new skills. I'll showcase any examples as they are sent to me.
Bookmark us!
Copy HTML:
If you like this then please subscribe to the
RSS Feed
.