7May2013
Filed under:
Messages from Jamie
Author: Jamie Nast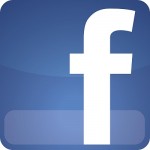 Idea Mapping has its own Facebook page as of May 3, 2013! I started my Jamie Nast Facebook page primarily as a professional page. Over the years more and more friends and family have connected with me there. I didn't want to burden friends with Idea Mapping news or business contacts with personal information they were not interested in. Now I can have the best of both worlds!
So I invite you to like either my Idea Mapping page or my Jamie Nast page.
Bookmark us!
Copy HTML:
If you like this then please subscribe to the
RSS Feed
.