24Oct2014
Filed under:
Idea Mapping Workshops
Author: Jamie Nast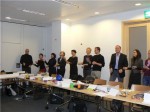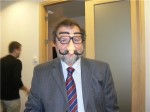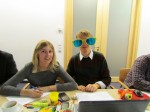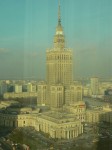 I first featured this project in 2008 when I was invited to be part of the initial launch of the Academy of Evaluation. Now we are about to embark on its 7th year.
Participants have been civil servants from all the Polish Ministries including the Prime Minister's Office. These dedicated governmental employees are part of a critical effort to rebuild Poland's infrastructure and to measure the success of those projects. This program is sponsored by the University of Warsaw, and the brain behind this effort is Warsaw University professor Karol Olejniczak, Ph.D. He is a committed part of the solution in turning Poland in the direction of continued success. Idea Mapping has been a critical tool used during this 9-month program. It has helped grow the participants' personal and professional success.
I'm looking forward to meeting another group today.
Bookmark us!
Copy HTML:
If you like this then please subscribe to the
RSS Feed
.