26Jun2009
Filed under:
Idea Mapping Workshops
Author: Jamie Nast
On June 5, 2009 I began to share about a recent workshop I taught at CPPIB in Toronto. Jason Koulouras (Director of Data Services) saw a posting I did last year about a similar organization in Toronto, OTPP (Ontario Teachers' Pension Plan), and had just recently been introduced to the Mindjet software. Long story short, Jason brought the Idea Mapping training to CPPIB.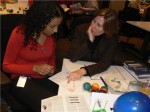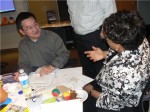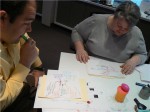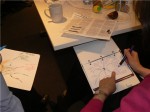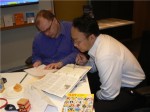 When participants are learning to create idea maps, one of the ways to expedite this process is to have them share the maps they've created. This way they see a variety of applications and how they might capture similar information in completely different ways — and both can be correct.
There are tons of other workshop photos from other Idea Mapping Courses at companies like Boeing, BP, Mayo Clinic, Ford, University of Warsaw in Poland, etc. Or my Flickr Photostream has quite a few as well. More idea mapping examples can be found in Flickr as well.
Bookmark us!
Copy HTML:
If you like this then please subscribe to the
RSS Feed
.