24Jun2011
Filed under:
Webinars
Author: Jamie Nast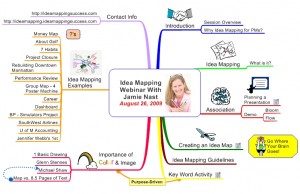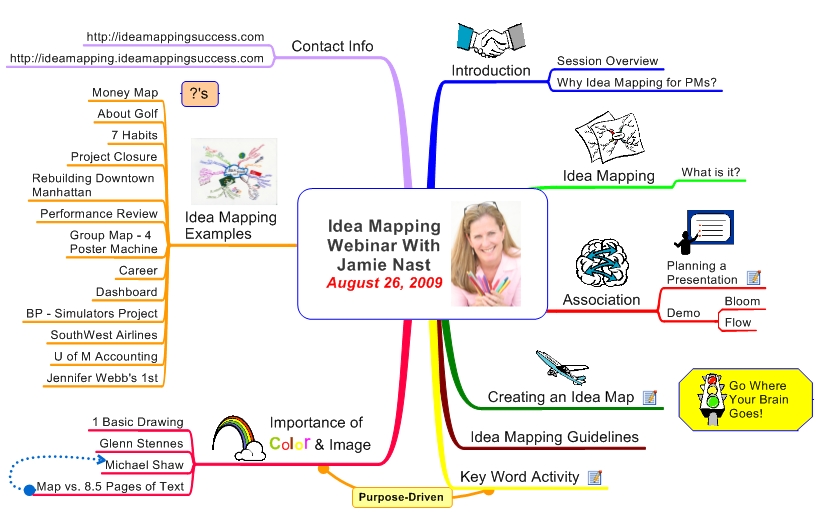 In the May 29, 2011 posting I shared a link to a webinar recorded for IIBA (International Institute of Business Analysis).  I was invited to be a guest presenter because my Idea Mapping book is one of the best sellers in their library of recommended reading.
For some reason there are a few of you that have been unable to view the webinar from your computer. It works fine for me, so I don't know what's happening. Therefore I wanted to provide you with a link to a similar webinar I did for RMC Project Management Bookstore back in August of 2009. This event had 873 project managers in attendance. PMP's (Project Management Professionals) can receive 1 PDU by viewing this archived version.
If you have any troubles viewing this, please let me know. The attached Idea Map is the overview of this webinar created in MindManager by Mindjet.
Bookmark us!
Copy HTML:
If you like this then please subscribe to the
RSS Feed
.