7Jun2012
Filed under:
Partners
,
Software
Author: Jamie Nast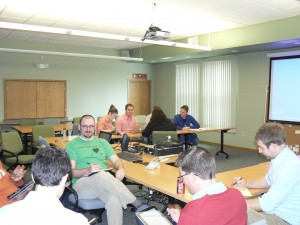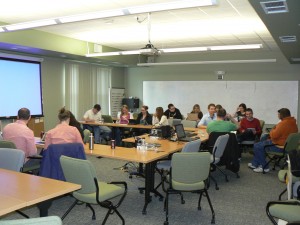 TechSmith is the maker of Snagit, Camtasia, Jing and more. I was first introduced to one of their products when I was speaking at the first VizThink event in San Francisco in January 2008. TechSmith was one of the sponsors. As a result of that event I start using one of their products called Snagit — the ultimate screen capture tool. I don't think I'm exaggerating to say that I use it nearly every day.
In March I spoke at the first VizLiteracy conference in Waterford, MI and once again TechSmith was a sponsor. I met Matt Pierce and Conan Heiselt who were also presenting. I shared with them my love of Snagit and told them that despite my frequent use of the tool, that I did think I was scraping the surface of its power — and I wasn't. Hence I was invited to visit their offices in Okemos, MI for an afternoon. Matt was kind enough to show me a few new features in Snagit (I was also about 9 versions behind). We also discussed how Camtasia would be useful once I'd mastered Snagit.
Next Matt gathered  a bunch of his colleagues and team members to join me for a 1-hour Idea Mapping overview (pictured left). To top off the day Matt did a video interview of me and we built an Idea Map together as part of the interview. I'll let you know when it is available.
Matt & team — thanks for a great day of fun and learning!
Bookmark us!
Copy HTML:
If you like this then please subscribe to the
RSS Feed
.