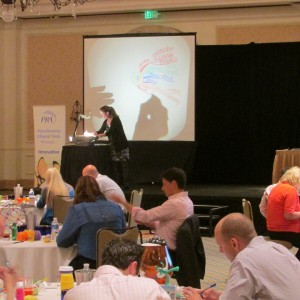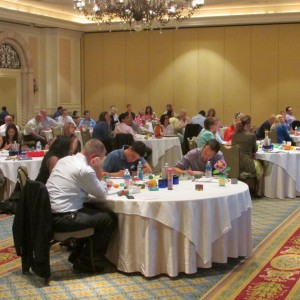 In my May 8, 2013 posting I mentioned that I would be teaching a surprise 1-day version of my 2-day Idea Mapping Workshop for a group of professionals. So 54 of the top 2% of PRA International's best and brightest from around the globe gathered at Orlando's Ritz Carlton last week for 5 days of fun and learning.
On May 16, 2013 the Idea Mapping Workshop was the feature for the first full day of this retreat. A great time was had by all. I'll be sharing more photos, idea maps and other updates from this event in future posts. In the meantime I want to say thank you to the PRA planning team — Colin Shannon (CEO), Patrick Spine (VP, Human Resources), and Linda Baddour (CFO). Finally a special thanks to Paul Guerrero from Meeting Protocol Worldwide whose attention to detail is unmatched.
PRA is a leading CRO (Clinical Research Organization).
Bookmark us!
Copy HTML:
If you like this then please subscribe to the
RSS Feed
.