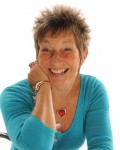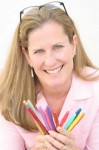 LOOK OUT! Here comes Vanda North & Jamie Nast together in one package for two spectacular 3-day events. Vanda and I have been doing work together since 1992 and have finally put our passions together as a joint offering for participants (or just one of the workshops if timing does not permit you to join us for both). We successfully debuted this workshop combination in December 2013, and now we are ready to go global.
Our first 2014 public offering will be September 16-18 in Bournemouth, England and the second one will be held December 2-4 in Palm Beach, Florida (followed by a Certified Idea Mapping Instructor program) in the USA. Vanda will kick-off both events with her 1-day Mind Chi Workshop which is based on her best selling book Mind Chi. I will follow on the second and third day teaching my 2-day Idea Mapping Workshop. For more information see the Idea Mapping Workshop abstract or the Mind Chi website.
Because we want to be able to connect personally with each of you, the number of participants in each workshop will be limited to 24. This does not include Mind Chi Mentors or Certified Idea Mapping Instructors that will also be joining us and adding to your learning experience.
You may choose to take either workshop or enjoy the full benefit of joining us for all three days! Feel free to contact either of us if you would like more information about these events. We look forward to it!
Bookmark us!
Copy HTML:
If you like this then please subscribe to the
RSS Feed
.